Put the Magic of Media to work to make your production sound great!
We work with video producers, filmmakers, voiceover talent and professional speakers who want exceptional voice track recording, audio post-production, sound design and video editing intended to effectively tell their story.
Scroll down to learn more.
Sound is a critical aspect of any video or film production.
When it comes to bringing your project to life, sound is one of the key ingredients. Think of it this way…
If you turn off the sound and only watch the picture, how well can you follow the story? Now, close your eyes and listen to the sound and you'll discover that in most cases you can more easily follow what's going on.
When great audio is combined with great pictures, you can't miss! We'll start by recording great audio on set and then follow-up with audio post-production that will make your film or video sound like it came out of Hollywood.
Video Marketing is an Amazing, almost Magical Way to Enhance your Website and Business…
People trust websites that have videos and are far more likely to become your customer. Our video marketing services will get you started quickly in harnessing the power of online video.
We make the magic of the Internet work for you by creating a customized professional video that will advertise your business. We can also help you with in-store audio and radio advertising, improve the way your staff works with your customers and much more.
We're Cigma Media, a production unit of VoiceActing.com, a leader in communication skills coaching and business communication.
We work with small businesses and entrepreneurs to help improve their on-line presence and build a customer base through the use of customized web commercials and affordable video production.
Call us at 858.484.0220 to learn more about how we can help put the Magic of Media to work for you with video.
Why Our Customers Love Us…
Customized Videos
We take the time to understand your business or film/video project, and produce outstanding audio post-production or create a custom video with Emmy-award winning audio that will really grab people's attention.
Every project begins with a short interview and brainstorming session to gather the information we'll need to create a compelling message or handle your post-production needs.
Measurable Results
Cigma Media specializes in getting results, not just providing great sound or videos.
We are committed to helping you use your videos effectively, so you can see a real increase in your business.
Strategic Planning
We will help you determine the most effective strategy to achieve the results you desire.
Whether that is bringing us in for location sound, audio-post, or creating a marketing video, together, we'll create a plan that will make your project sound great and get attention that will bring in customers.
The Top Benefits of Audio Post and Video Marketing
Great sound is a critical aspect of any professional film or video production.
Compelling sound and video make you stand out from the crowd and get the attention of your target audience.
Help you appear more professional.
Well-produced videos are so much more memorable compared to other types of advertising.
When used correctly, a customized video or great-sounding audio can be an incredible way to convey a message to your customers and clients.
What Our Clients Are Saying About Us…
What a pleasure to work with James!  He was both creative and open to my ideas. He showed dedication to learning what my needs were, commitment to getting things just right, and shared in my excitement when the compliments came in with the results. He eliminated my stress from dealing with a previous editor, creating a fun experience with great results.
Oh what an experience to be in the presence of one who stands head & shoulders above the rest.  When James works on a project he brings more than his "A" game.  His skills stimulate all of the senses to engage the viewer to take action. Those outcomes benefit all in higher returns.
James is gifted, meticulous, talented and his knowledge of video production is superb!  Emmy's and Mics line the studio walls that are testimonies to the excellence he produces.  It has been my pleasure to create three projects with him.  Each one  is vastly different in scope.  Every time was interesting, educational, fun, and informative.  All have showcased the story to be told in a professional manner with the end results being a huge success.
A touch of genius! I was making my video myself and it was just missing something. Then I asked James for help. He did a little edit here, put a professional voiceover there and the video shined!
James is a true professional, a person who is not afraid to share his knowledge and ideas, because he has a VERY DEEP knowledge and LOTS of ideas! Working with James will not only help you in your current project, but will give you a whole new perspective.
Sound and Video For All Your Production and Marketing Needs
Location Sound (on-set audio)
Audio Post-production and sound design
Voiceover narration and copy writing
Music editing and scoring
Website commercials
Marketing and promotional video for events, products, and special offers
"How to…" Explainer video
Full length marketing videos and demos
Radio Advertising (copy writing, VO, production)
Audio Book Mastering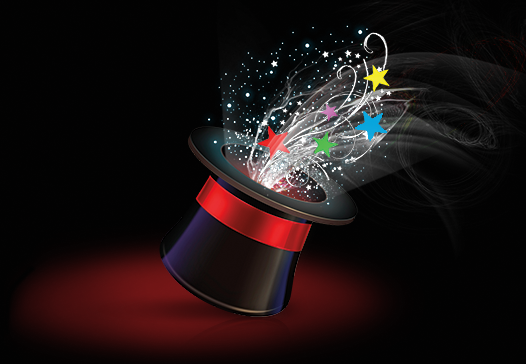 Are You Ready For More Traffic, Customers & Revenue?
Our Services
Emmy Award-winning Sound and Audio Post
Custom Video Design
Voiceover
Video Marketing
Video Animation
Remarketing
Branding
And more…
Contact Us
Cigma Media
office/studio:  858.484.0220
email:  info@cigmamedia.com
Office/Studio Hours:  10am-5pm M-F PT